LZ Sea View Residences Ltd., is a full-service real estate developer
Since 2009, we have acquired, repositioned, and developed over $1 billion in properties nationwide, spanning approximately 1.9 million square feet.
Our portfolio is diverse, comprised of condominium, rental, office, retail, mixed-use, and healthcare properties.
SALE
Buying a home is very easy and safe with the LZ project. Everyone can afford the LZ Sea View Residences program. Safe money with LZ, and feel safe with your payment plan. Installment plan with 0 % interest rate.
RENTAL
LZ Sea View Residences provides professional real estate services, including rentals, property management, renovation, and furnishing. We are offering our services to tenants and owners.
LOUNGE CLUB AND RESTAURANT
A luxurious rooftop restaurant and bar, with a magnificent view over the city and sea. A very stylish end elegant roof terrace with a great atmosphere and excellent services.
FITNESS AND SWIMMING POOL
Get a great workout with a great view of the building's light and airy Fitness Centre featuring a suite of exercise equipment. Enjoy all amenities in this beautifully-crafted estate include the most prolonged swimming in Cambodia.
LZ SEA VIEW RESIDENCES IN SIHANOUKVILLE
LZ Sea View Residences – Luxury Full Serviced Apartments in the heart of Sihanoukville.
This stunning development is going to consist of residential homes spread out over a 2-acre site. This fantastic project will also be retail and commercial space, fitness club, sky bar, rooftop swimming pool and car parking.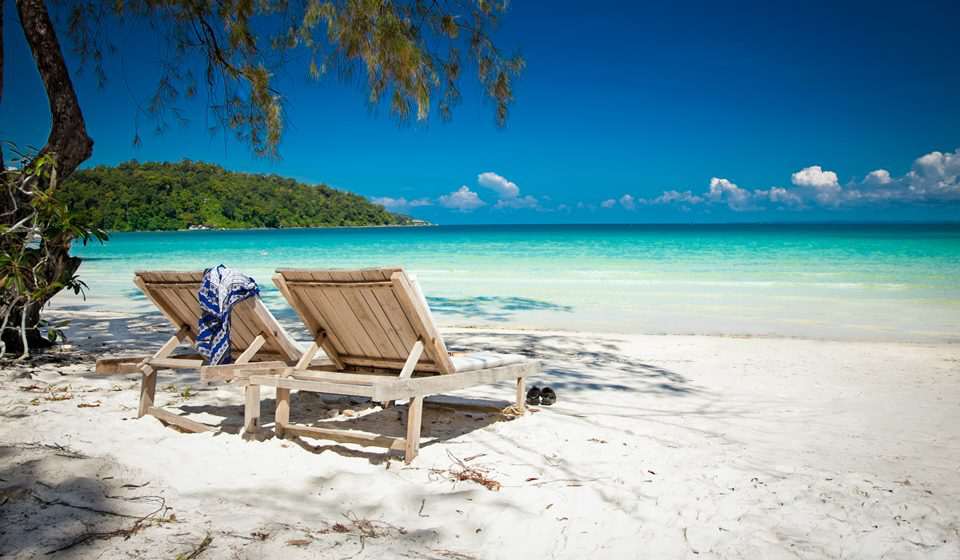 SIHANOUKVILLE CITY INFORMATION
Sihanoukville, the 4th biggest city in Cambodia, is also known as Kampong Som in Khmer. Sihanoukville is also the capital of Preah Sihanouk, a province of Cambodia. This vast city is known for its colossal trade, business opportunities, and friendly tourism.
In these past years, China has helped Sihanoukville become more critical and pivotal in Cambodia's structure than ever. This is mainly due to China's One Belt, One Road initiative China marks Sihanoukville as a central point for many of its endeavors. And that's why vast amounts of investments are being made in this by China.
Location is perfect, great neighborhood. Well constructed. Well planned in all aspects. Safe area and the administration at LZ are very professional. Prompt in all matters and very customer service oriented I would recommend them to all.

Gavin Evento from UK
Occupation - Web designer
I can confidently recommend Milan Trnka from LZ Apartments, who is extremely helpful, professional, sympathetic and just downright bloody brilliant alround in everything he has done in the real estate business in SHV. This is our third apartment to buy through Milan and we are all extremely pleased with the service provided and will be recommending him and the company to friends and family.

David & Emer Gill from Ireland
Occupation - IT Office Manager
I will definitely be using LZ again and would recommend them to anybody looking for property investments in Sihanoukville. Very impressed with their attention to detail and efficent handling of the process. Great rental return! Bought 2 units and 1 in previous project.

Mrs. Lee from Switzerland
Occupation - Roofer
We've been buying properties in the last 5 years in Cambodia. This is my second investment with LZ project. Have to recommend it. Great location, very close to sea and downtown area. Very fast rental return.

Mr. Scott Kidman from Australia
Occupation - GM of Hotel Lune
Very good service for investment-buy. They are a bunch of hard working and honest people and support buyers for any queries. My apartment number 1411.

Mr. Saing Sean from Cambodia
Occupation - Front Desk Manager
Dear Milan, We just wanted to thank you both so much for your help in purchasing the property. You have both really gone out of your way to help and your assistance, patience and time has been greatly appreciated. We will highly recommend your project to people we know!

Angelika & John Smith from UAE
Financial reporting managers